10 Apr
Why Consider Stockholm for Your Internship Abroad
The Unicorn Factory of the World
Known for being the most prolific tech hub in the world after Silicon Valley, Stockholm is one of the fastest growing cities in Europe. Some of the most recognizable companies including Spotify, Skype, H&M, IKEA and Candy Crush call Stockholm home. It was recently named the world's smartest IT city. Stockholm is without doubt a fantastic place to intern.
Intern in Stockholm and experience the unique culture and originality that Sweden offers. Having an internship in Sweden on your CV sets you apart from other graduates, and you'll make friendships for life with other university students from all around the world.
"This is definitely the most amazing trip I've ever been on, hands down. The traveling, people I've met, things I've gotten to try and experience made it so incredible. 4 weeks isn't enough!"
Amanda, 21 - Stockholm Alumni Intern 2018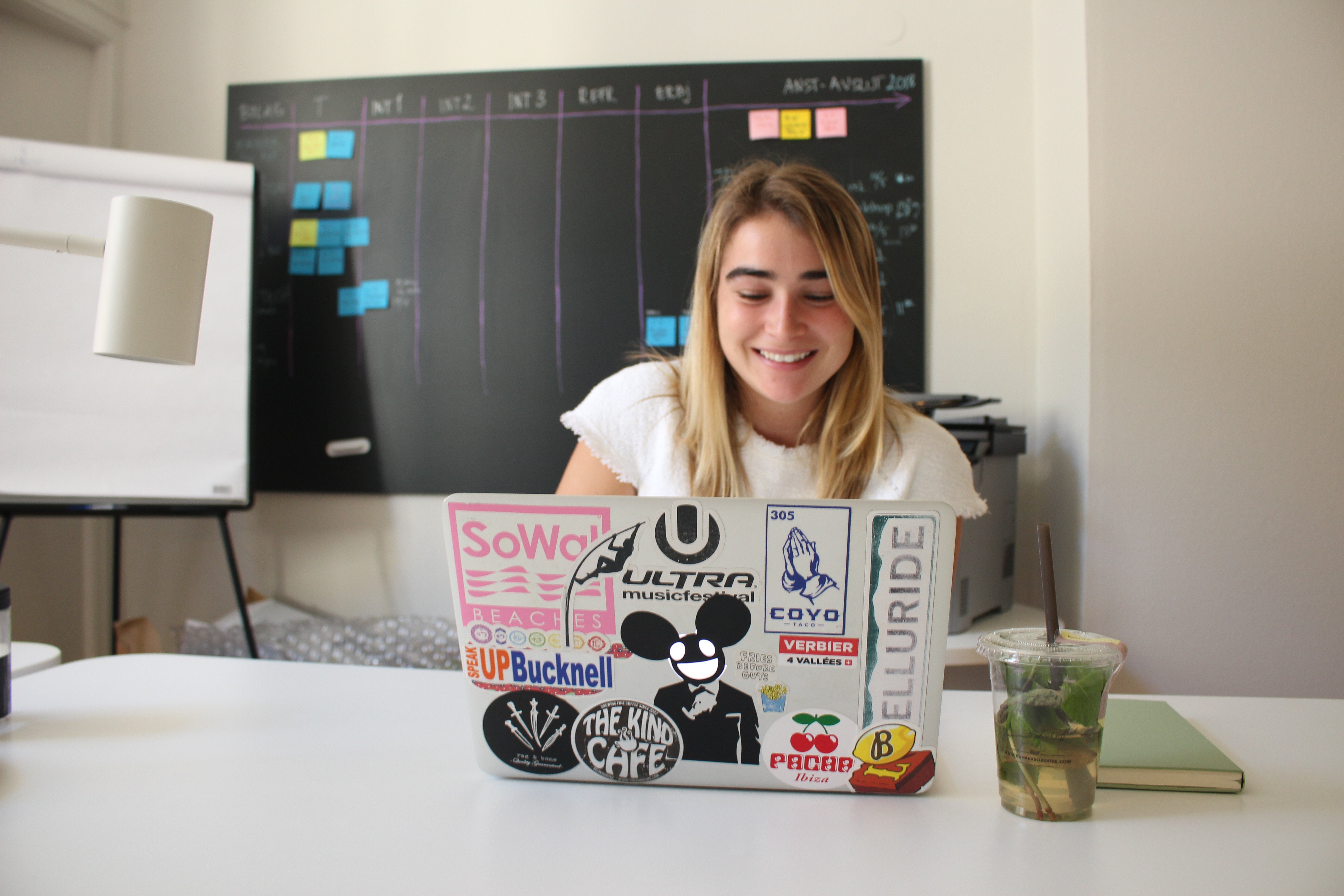 Work Culture
The Swedish have a very balanced work-life. With flexible schedules, they work hard, but also know how to separate things and enjoy life. Embrace the flat-hierarchy style, where everyone is treated equally and your opinions and ideas are valued. In Sweden, it is quite common to address everyone by their first name, even the CEO. The Swedish believe in simplicity and a welcoming atmosphere.
The innovation capital
Do you want to be part of the future? Known as the "Capital of Innovation", Stockholm is a fast-growing city and one of the leaders when it comes to technology and entrepreneurship, with almost 20% of the population working in Tech.
It's home to many dynamic billion-dollar Start-Ups such as Spotify, Skype, IKEA, Minecraft, iZettle, King and many others. This presents many opportunities for career growth and development in a variety of industries like IT, Business, Entrepreneurship and creative industries.
Are you ready to be at the front-line of modernization? Join us on company visits in H&M and Spotify!
For Coffee Lovers - Fika
Fika is a big part of someone's life in Stockholm, and keeps the city moving. Fika involves having a break during the day to enjoy coffee (or tea!), eat some delicious Swedish treats and socialize with friends and co-workers. It's all about taking a pause from your day to relax and share a nice moment.
Most companies in Sweden will have an allocated "Fika time", and will follow this schedule religiously, so if you are a coffee lover and can't resist a warm cardamom bun, this is the place for you!
Don't Speak Swedish?
Don't even worry about it. Stockholm is a very multicultural city with about 15% of the city being foreign-born, so you'll get the chance to meet people from all around the world - which is also great for international networking!
90% of Sweden's population speaks English, so don't worry if you don't speak Swedish, they will surely understand you.
21 Hours of Sunlight
During the summer months, Stockholm gets 21 hours of sunlight a day. That's why the city is a synonym for outdoor living. After work, you may take advantage of it and enjoy plenty of activities available for you in this vibrant capital: have a nice cup of coffee in one of the many lovely terraces around Stockholm, explore stunning parks around the area and don't miss out on the best summer festivals and events! Whatever music scene you are into, there is always something for you. Make sure to bring a pair of shades!
"I loved the city more than any other city I've been in. It's friendly, home-like, and beautiful. Interning was great for many reasons - as so many speak English so I didn't have to worry about that, and people are very honest here so they'll tell you when you could do better."
Andrew Peacock, 22 - Stockholm Alumni Intern 2018
Progressive Society
Sweden takes pride in being a progressive society, and one of the leaders when it comes to equality. Stockholm is one of the safest cities to live in - ranking top 8 safest city in the world by the 2017 Social Progress Index. The capital believes in equal opportunities for everyone, and it's welcoming regarding of race, religion and sexuality. "Stockholm Pride" is an event hosted by the city every year, where freedom of LGBTQ community is celebrated and people from all over the world come to enjoy the festivities. This year, Stockholm Pride goes from July 29th to August 3rd.
Nature Delight
Jaw-dropping cliffs, endless forests and a beautiful coastline, Stockholm (and Sweden in general) is famous for its natural beauty. Prepare to be immersed in a sea of green, surrounded by thousands of islet and islands that you can explore, where locals go during summer to enjoy a relaxing getaway. If you're into nature, this is the perfect spot for you!
"This experience has certainly been the greatest experience of my life. It has helped me grow confident in the skills I am developing for my future career and it has helped me improve my communication skills not only with coworkers but with friends."
Phillip Arsenian, 20 - Stockholm Alumni Intern 2018
Apply to the Stockholm program and join us this summer 2019!