27 Apr
How an Internship in Asia Will Foster Your Career Chances
As a student, you should start building your business career while you're still in university. Volunteering or internships will give you experiences and knowledge that any future employer will appreciate, and they just might differentiate your skills to land a better, higher-paying job.
The benefits of internships are multiplied when the experience is abroad. That's why we`re presenting some of the perks of doing an internship in Asia, in countries such as Singapore, Japan or China, commonly known for their work ethics, amazing business results and management cultures you will continue to apply throughout your life.
Employers around the world are very well aware of the power and significance of doing an internship in Asia, which is why this is one of the best ways to kick-start your career. In this article, we are bringing you some of the top tips to make the best of your time abroad in Asia:


Unparalleled Experience
The most obvious advantage of doing an internship in Asia is that you'll obtain valuable experiences that will allow you to deepen your academic knowledge on a practical level. Combined with simultaneous learning of a new language, immersing yourself in a new culture and living in a completely unknown city, an internship in Asia is truly a life-changing experience for any student.
"Internships have become a must for any student that's looking to get hired in a top-tier company. Through this experience, they get the chance to showcase their skills to their employer, get to know the inner workings of the corporate world. After an awesome start like a valuable internship, the experience is easily upgraded and built further"
- Helena Polack, Internship counsellor at GrabMyEssay.


The Singapore Absolute Internship Program exploring Malaysia

A Chance for a Job of your Dreams
Asian companies that hire interns often keep them in their ranks full-time if they prove to be quality workers, loyal, motivated and ambitious. In this sense, an internship is one of the best channels to land a perfect job in an organic, natural way. Even if you don't get hired full-time, the experience you get on your internship will always get you ahead on job applications and interviews.
Economy and business researchers claim that internships globally show that internship systems are the best measure to reduce youth unemployment in the long term. Students who finish an internship are much less likely to be unemployed for an extended period of time and are more likely to get hired in a company of their own preference.

Beyond Theoretical Knowledge
Today, information is available more easily than ever before, which means that theoretical knowledge that was previously the basis of academic education is now literally available at our fingertips. This is why many universities today are focused on expanding from the theoretical and technical knowledge into developing critical thinking skills and the academic, curious mindset.
In line with this, the work experience that you can receive on an internship in a foreign country will show that you possess knowledge that goes beyond the frame of academic education; it will give employers a signal that you're willing to work, that you are proactive and ambitious.
During an internship in Asia, you will learn and build the following soft skills:
How to behave and work in a multicultural team.
How to fit into a company culture that's different from your local customs.
Learn what it means to have strict deadlines and finally tackle time management.
How to manage conflict in an environment where you are faced with a language gap and a cultural gap.


Learning to find your way around these kinds of situations is invaluable. Along the way, you will realize that these skills and situations prepared you for professional life much better than your academic background.


Asian employee on a business meeting

Hone Your Sense of Responsibility and Resourcefulness
Any student who has spent a semester or year abroad, either on a study exchange or an internship, will tell you that these few months will teach you more about responsibility and resourcefulness than years and decades of living at home.
"People often underestimate the stress, anxiety and resourcefulness necessary to survive the first couple of weeks in a foreign country. That's why I always admire students who decide on internships abroad. Simultaneously, they juggle the challenges of a new job while being in a whole new environment at the same time."
-Bill Wright, Essay writer at SupremeDissertations.

Not only will you build a huge network in another country, learn a new language and be a part of a culture that is totally different than yours, but you will have to do it all by yourself. No help from family, friends and colleagues from school. Of course, you can still count on their support but no one will actually do any heavy lifting for you once you arrive in Asia.
This baptism of fire is too stressful for some people but you are guaranteed to come out on the other side stronger, smarter, more resourceful and relying only on yourself. Independence and the ability to rely only on your own skills and resources are precious strengths that will follow you your entire lifetime.

Build Your Personal Brand
In today's job market, you are faced with the difficult requirement of standing out from the crowd. Of course, every applicant is special in their own way, practicing different sports, having different interests and hobbies, and so on. However, when it comes to the black-on-white stuff like education and experience, recent graduates can feel like clones to HR managers and recruiters.
Usually, because of the hard workload in universities around the world, students dedicate all their time to studying and preparing for their academic obligations. Those students that work part-time or even full-time jobs usually do it for financial reasons, and not because they want to expand their horizons.
When you look at it that way, try picturing yourself in the role of an HR expert who is looking to hire a fresh graduate. You get hundreds of identical CVs: enrolled in college, majored in this or that, proficient in Microsoft Office and a great time player.
Those resumes that stand out are those that have something next to these educational experiences. If a recruiter or an HR expert sees that you have done an internship in a relevant company, you'll instantly stand out among your peers. If they see that you did it abroad, like in Asia, the same effect will be amplified even more.
In this way, an internship in Asia will become a part of your personal brand – and even deeper – a crucial part of your identity. It will be an experience that will make you different from anyone you've ever met before, and even the very person you were before you decided to venture on this journey.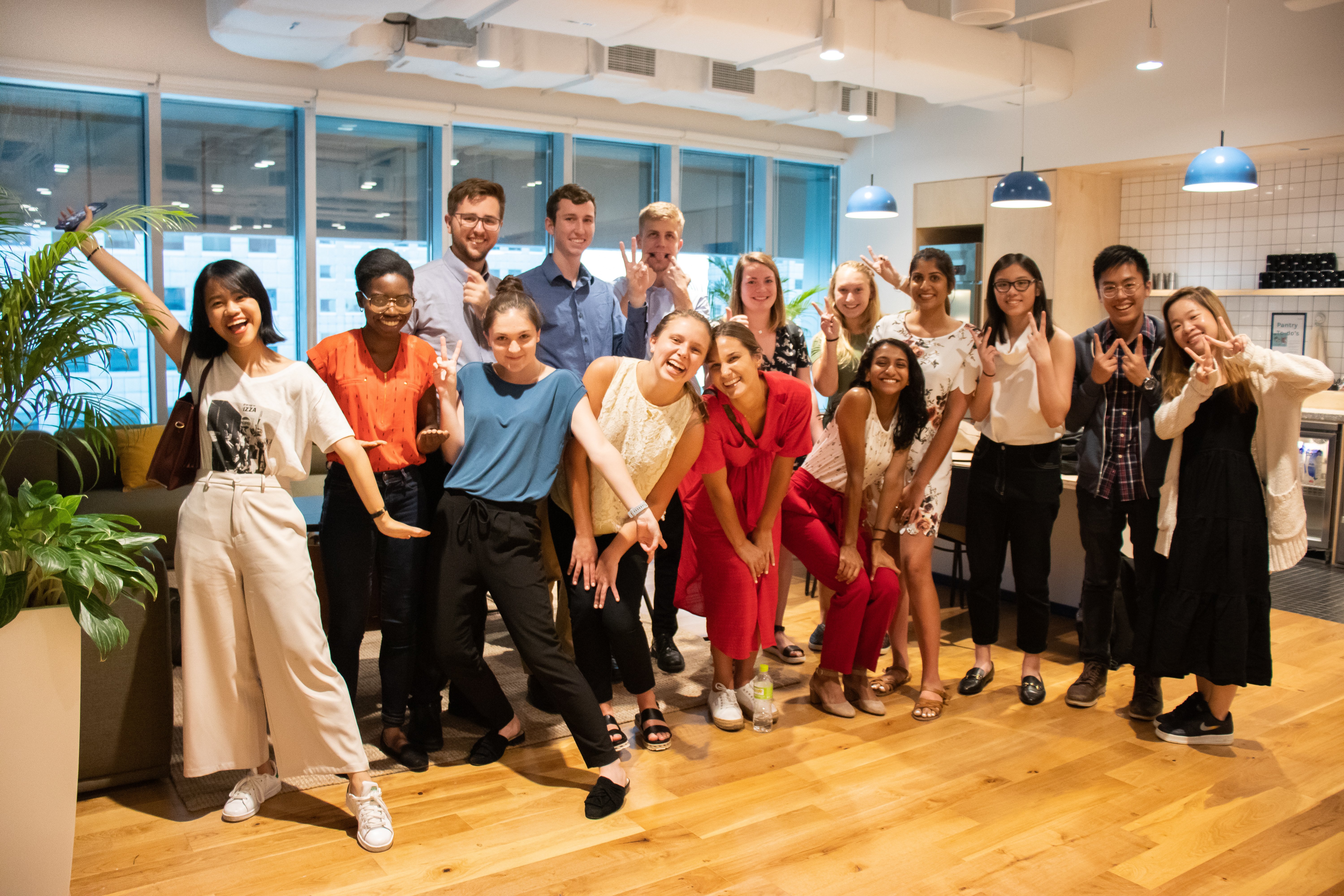 Absolute Interns in Wantedly, Singapore
An internship in Asia is probably the best move you can make for your career as a student. Asian companies are respected and famous all over the world, most for their innovation capacities, businesses' successes and incredible work ethics. If you associate yourself and your resume to this type of environment, you will have a much better chance of landing your dream job.

AUTHOR BIO
Estelle Liotard is a self-made professional, who currently works as a content writer. She's passionate about innovations in international education, always ready to share her knowledge and tips with educators and students.