26 Nov
4 Powerful Tips from Intern Abroad Alumni That Will Inspire You
The Absolute Ambassador community is created by Alumni who have evolved and grown personally and professionally during their experiences abroad. Ambassadors are experts on their summer programs and they are the best individuals to give future participants guidance, tips and ideas of what they need to know before embarking on this experience.
The International Education Week was the perfect opportunity to connect intern abroad ambassadors with students considering international internships throughout multiple university events on campus. Ambassadors were able to talk face to face to students where they shared their own experiences from this past summer, help them consider locations and industries that best fit their career goals and give them support on the application process.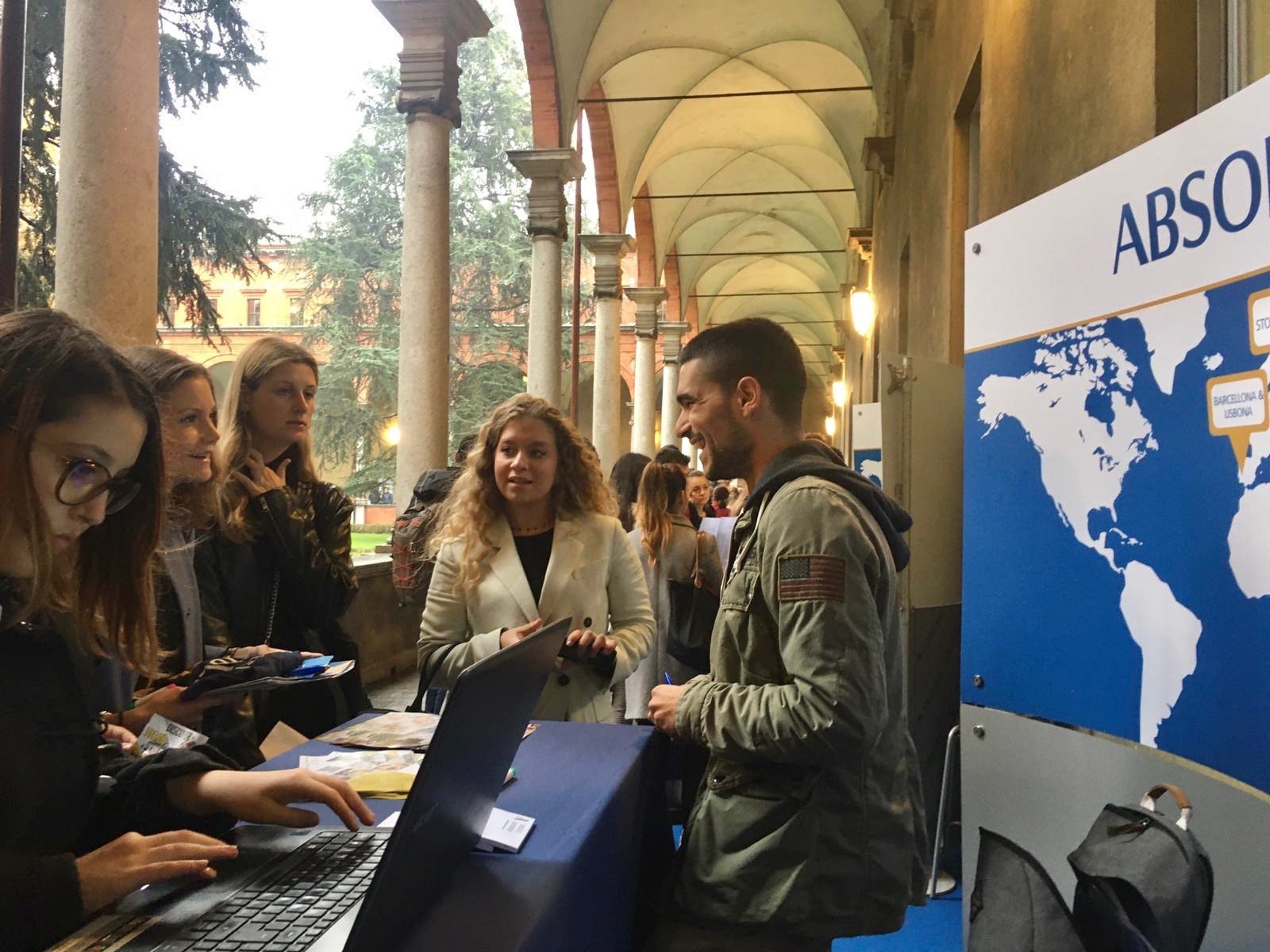 The first step when considering an internship abroad during spring or summer 2020 is to submit your application form, filling out your personal details, destination and career goals as well as attaching your CV/resume. This way, we will be able to guide you to the program that best fits your needs and connects you to Alumni that experienced that exact same program. Get ready and prepare all the questions you may have!
4 Tips From Alumni That Might Help Out
1. Say yes to an international internship
Why would you consider an international internship before any career development in your home country? The decision to accept an internship abroad is undoubtedly challenging. However, it pays off. An international experience can add incredible value to your resume. Very few of your peers will have international experiences on their resumes, and you will very quickly discover that it's an incredible advantage and talking point!
The overseas work experience leads to life experience and opened myself up to bigger and better international jobs.
- Erla, Intern Alumni in London 2019
2. There is always something to learn from this experience
Signing up for an international internship is the best option to make the most out of the summer months with career development, an internship placement (even if it's your first internship experience!) and of course some exploring!
I would suggest that all travelers should pursue this program with an open mind. Even if you do not love your internship, there is something to learn within this experience: you learn what you do NOT want to do in your future.
- Julia, Intern Alumni in Barcelona 2019
3. Push yourself to meet new people, network abroad and become a global citizen
Ambassadors say one of the best elements of interning abroad through the Absolute program is being able to share your first international adventure with other university students that are in the same position as you. Getting to know people your age from around the world, willing to learn as much as you and ready to have fun is priceless!
I would recommend this experience to anyone that wants an experience abroad and is not afraid of meeting new people and getting to do new things. The best part about the entire experience is that you are never alone. You get to meet a lot of people that are in your same position and as such you get to not only make new friends but also go and have new adventures together.
- Guya, Intern Alumni in Hong Kong, 2019
4. Be ready to take it all in
The only way to truly grow as an individual is to push yourself out of your comfort zone! The "easier" option for most college graduates is to immediately accept a full-time job after graduation. One that is probably close to home and directly within your field. There's no problem with comfort. However, if you're looking to expand your knowledge of different cultures then this is your opportunity.
At what other point in your life will you have the time to live in a different country for several months straight?
Overall, I can confidently say that this last month was the best experience of my life so far. I was scared, uncomfortable, and uncertain starting out and at certain points during the internship, but because of that, I was able to learn things about myself that I don't think I otherwise would have.
- Evan, Intern Alumni in Barcelona 2019

Contact a Past Intern
Curious what's it like to intern in Stockholm, or what you'll be doing at a marketing internship? Maybe you're wondering how's the commute to work in Shanghai or if you will have to learn Spanish to intern in Madrid? Our Ambassadors are here to help! They can provide first-hand insight on topics such as:
Housing
Internship experience
Career development activities
Travelling
Local culture
Budgeting
And more!

Submit your application or contact us to connect with Alumni and be sure to visit our internship blog to discover more about their experiences in the meanwhile.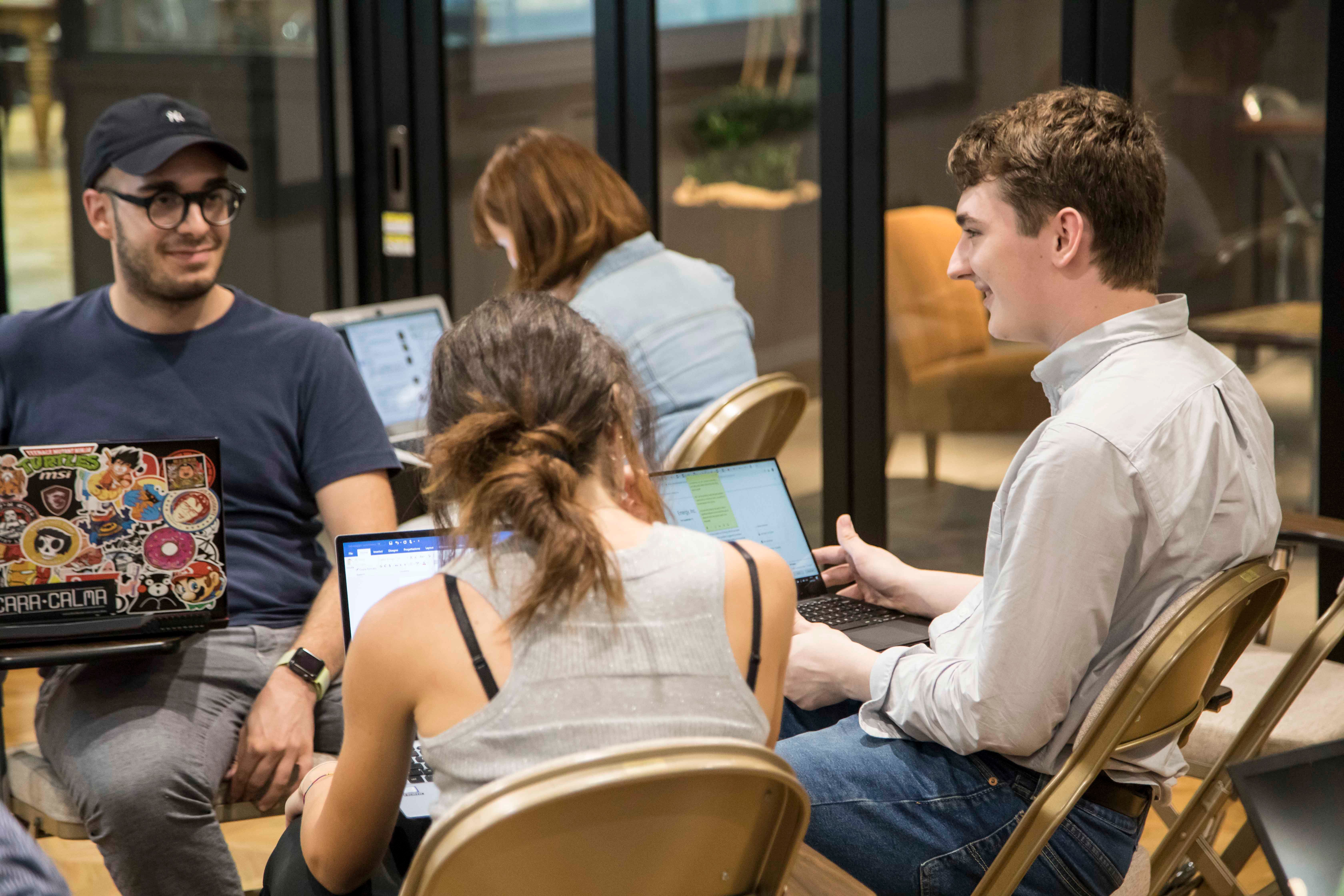 You have invested in your education. Now it's time to invest in yourself!